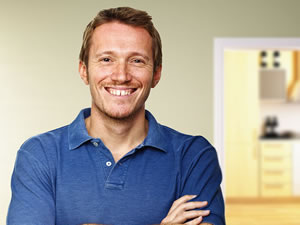 Over a period of time natural stone can become abraded, etched, scratched, or otherwise damaged, depending on its use. A fully trained and qualified stone restoration contractor will offer the following services.
Grinding—Removes deep scratches and lippage (uneven tile edges)
Seam Polishing— Visible seams are filled and mechanically polished to virtually disappear
Honing—Remove minor scratches and wear
Polishing—Gives marble or natural stone the desired sheen, protects the surface from everyday traffic and spills
Alter a Finish—Change a stone's finish, for example, from honed to polished finish and vice versa
Cleaning—Removes dirt, stains, bacteria and also removes waxes and polymers that have become embedded
Sealing—Reduces staining
Color Enhancing—Penetrating sealers / impregnators enhance or enrich the color of your stone
Crack and Chip Repair—Fills cracks and chips in both marble and granite
Fill Pits and Blemishes—Fills limestone and travertine imperfections
Stripping—Removes coatings that can block a stone's ability to breathe
Grout Cleaning and Sealing—Removal of deep contaminants in grout, then sealing for protection and easier maintenance
Interview Questions 
Here is a list of questions you should ask when interviewing the potential restoration contractor to whom you will entrust your natural stone. A qualified professional understands the leap of faith you are taking in hiring them and should neither balk at, nor be offended by any of the following questions. If they seem more interested in quickly securing the contract than in setting your mind at ease regarding their competence and qualifications, think carefully about whether they are the right one for the job.
What training have you had?
When hiring any contractor the more informed you are about the service you need, the better off you are. As with any profession the proper training is extremely important. You do not want to leave your natural stone in the hands of an improperly trained contractor. A properly trained company has received hands-on training in these application processes. Be sure to ask any prospective contractor about their training and certification.
Are you insured?
Ask for proof. Have him show you a certificate of insurance, or, if the job is large enough, have his insurance company send you one. Be sure he carries liability and workers' compensation insurance.  Any reputable company will carry both.
Do you carry workers compensation insurance?
Workers Compensation Insurance protects you from liability if a worker is injured while on your property. Be aware that if the contractor does not carry workers compensation coverage, you will be liable for any injuries suffered by the contractor or any of his employees on your property. If the contractor is a one-man operation, he can be exempt from having to carry workers compensation insurance. Ask him to show you his certificate of exemption from workers compensation. This is very risky for you though. If he shows up with a helper and the helper gets hurt, with no workers compensation insurance, you may have to pay the medical bills. If the uninsured contractor is sloppy about verifying his sub-contractor's workers compensation insurance and the sub-contractor gets hurt, again you may have to pay the medical bills.
Can you supply me with a list of references?
Ask for references—and check them.  Many contractors in all fields have references, but you'd be surprised how rarely they are actually checked.  Call at least two and ask if the contractor did a good job. Were there any problems and, if so, did he correct them? Were his employees professional? Were the surrounding areas carefully protected?
What professional organizations are you a member of?
Well established companies are affiliated with professional organizations.  For the stone and tile industry, it might be Surface Care PROSS or The Marble Institute of America, among others. In all cases, these organizations only attract conscientious contractors interested in bettering the industry and in weeding out unprofessional contractors. In order to become a member, the contractor's background and references are thoroughly investigated. While a new contractor may not be a member of any professional organizations, it is highly unlikely an established contractor would not be a member of at least one, unless there is a reason that he cannot join.
What are the risks? While the risks may be minor, there are contractors that just don't belong to any professional organizations, they are the rare exception and the vast majority of substantial companies do belong, because they understand the benefits of continuing education and peer review.
What are your work practices?
It can't be stressed enough how important this information can be to you! Ask questions such as, how do they perform their work? What time do they start? How will they protect your carpets and surrounding cabinetry, etc.? How will the trash and debris be handled? The answers to these questions will give you a clear picture what type of contractor you are dealing with.
Contracts
Is their contract simple and straight-forward? Simple doesn't mean it is right, and complicated doesn't mean it is wrong, but the bottom line is: if you can't understand it, or it is too complicated, make sure to get a clear understanding ― in writing!
Don't hesitate to trust your gut feeling ― are you comfortable with the contractor? This is much more important than you might think!
---
This article is one of a series of articles written and published on behalf of Surface Care PROS Partners.