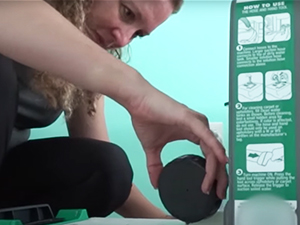 DIY Carpet Cleaning? 3 Things Carpet Cleaning Machine Rental Companies Don't Tell You
Companies who rent out carpet cleaning machines hope to give their customers more bang for their buck by supplying the equipment they need to achieve "professional quality" results themselves. While DIY carpet cleaning may be cheaper, it can result in frustration and problems for unsuspecting consumers. This article explains what you are not being told about renting carpet cleaning machines.
The Carpet and Rug Institute
The Carpet and Rug Institute (CRI) is a non-profit trade association and source of carpet cleaning industry information that helps people make informed choices about carpet and rugs. CRI provides a Seal of Approval (SOA) program that tests cleaning products and equipment and then ranks them by level, according to the effectiveness. Both professional equipment and equipment designed for consumer use are ranked by CRI. Equipment is evaluated on soil removal efficacy, resoiling, residual moisture, surface appearance change, colorfastness, pH level, and optical brighteners. CRI's SOA program does not, however, take into consideration the following important factors.
1. How much do rented carpet cleaning machines weigh?
Carpet cleaning machines weigh a lot more than vacuum cleaners. People who imagine themselves exerting only slightly more effort to use a carpet cleaning machine are in for a rude awakening. Carpet cleaning machines for consumer use usually weigh anywhere from 35 to 43 pounds. Add another 16 to 30 pounds of water, and you are looking at lifting, pushing, and pulling up to 73 pounds… possibly all day or longer. Carpet cleaning machines are heavy, bulky, and awkward to handle. Depending on the size of the home and health and fitness level of the user, this could be a real problem.
2. How long does it take to clean your own carpets?
Companies who rent carpet cleaning machines claim that you can clean an average size room in about 20 minutes. Most people will be using the machine to clean 3 to 5 rooms. Easy-peasy, right? Wrong! These other time-sucking tasks ought to be factored into the total time:
Traveling to and from the store to pick up and drop off the machine
Checking out and in at the store, including filling out a rental agreement and possibly waiting around, depending on how busy the store is
Doing research about your carpet to determine whether the type of detergent you plan to use is appropriate
Reading the manufacturer's instructions for the machine and the detergent
Moving furniture and masking and protecting surrounding areas, as needed
Measuring and refilling water and detergents (maybe more than once per room)
Pretreating spots and stains
Vacuuming
Cleaning the machine after use
3. Are rented carpet cleaning machines difficult to use?
Proper use of a rented carpet cleaning machine is not likely to cause damage. The operative word is proper. Trained, skilled professional carpet cleaning technicians can clean carpets in their sleep. However, you are probably not a properly trained carpet cleaning technician. If any mistakes are made, the results can be problematic. Potential problems include:
Excessively wet carpets, which can create an offensive odor and invite mold and mildew that can make your family and guests sick
Damage to carpet or carpet glue that secures carpet fibers caused by using detergents unsafe for certain types of carpet or using too much detergent
Sticky residue, which acts like a magnet for dust and dirt particles
Partially cleaned carpets, which result in premature wear over time because abrasive contaminants slice into carpet fibers every time someone takes a step
Spots setting and becoming permanent stains
Before you rent a carpet cleaning machine, consider that getting more "bang for your buck" may not be worth it in the long run.