Stone Restoration Services
|
Reflecting your image...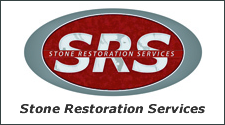 Restoration. Refinishing. Maintenance. Cleaning.
Stone Restoration Services is the premier surface restoration and maintenance company serving residential and commercial clients throughout the Detroit metro / Southeast Michigan area, including Bloomfield Hills, West Bloomfield, Birmingham, Grosse Pointe, as well as the Northwest Ohio area.
Preservation - Conservation - Restoration
Stone Restoration Services is the premier restoration and maintenance company for natural stone surfaces in Michigan and Northern Ohio. As an established leader in the industry, SRS has consulted on a range of projects, from residential homes, luxury hotels, to historical building restorations. We specialize in the conservation, restoration, and preservation of stone, tile, terrazzo, concrete, solid surface, and architectural metals.
We offer a variety of sealing options for your solid surfaces and we are a certified applicator of Adsil, Microguard™. Our technicians have been extensively trained and are up to date on the latest techniques regarding natural stone, tile, and architectural metals.
For us, customer service is written in stone, meaning we take personal and professional pride in our craftsmanship, and are dedicated to giving you the best results.