Residential Express, LLC
|
We take pride in servicing our friends and neighbors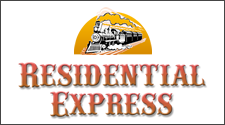 Winter Garden, FL United States
Welcome aboard the Residential Express.
Does Your Tile and Grout Surfaces Look as Good as They Used To? Grout is the one reason that keeps people from loving their stone and tile floors. But, grout does not have to be an issue. Residential Express has a grout colorant process that will restore your grout to the color you want it to be. It will also give the grout a stain resistance so that you no longer have to worry about every little thing in regards to the grout.
Residential Express is the best tile and grout cleaning and restoration company in Central Florida and the Winter Garden area.
Expert Floor Restoration
Lippage Removal, Honing, & Polishing
Sealing, Enhancing