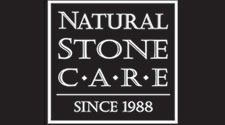 Natural Stone Care
NATURAL STONE is our first name, but our expertise includes so much more.
San Diego, CA United States
Highly trained and experienced technicians for all your hard surfaces.
Natural Stone Care Inc. is not a franchise, but a family-owned-and-operated business. We are craftsman and artisans, and our artistic specialty is protecting, beautifying, maintaining, restoring, repairing, and preserving the natural beauty of fine surface installations.
No residential or commercial project is too large or too small, as we've worked on projects ranging from a small, marble table in a studio apartment to a large, travertine resurfacing and sealing project at a large Federal Building & U.S. Courthouse. Contact us to give your property a whole new appearance.