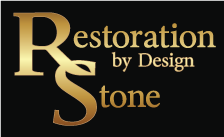 Restoration by Design Stone
MARBLE, STONE, AND TILE RESTORATION
EXPERT SERVICE FOR ALL YOUR STONE AND TILE...
Restoration by Design Stone offers all natural stone care services. Call on us to clean, polish, restore, protect your floors, countertops, showers, fountains for commercial and residential customers.
Marble ♦ Granite ♦ Limestone ♦ Terrazzo ♦ Travertine ♦ Slate
We maintain and restore many of Boston's residential and commercial natural stone, tile & grout floors and surfaces. Established by Chris Santospago, RDS specializes in granite, marble, travertine, onyx, limestone, slate and all tile. We pride ourselves on being Boston's quality natural stone and tile restoration company. Our experience, expertise and quality of work is what makes us a leader in the field.
Our services go beyond polishing marble floors. We offer deep cleaning, sealing and repairing all of your natural stone and tile. We provide grout sealing and grout color sealing, too.