Knoxville Marble Polish
|
We are experts in stone and tile restoration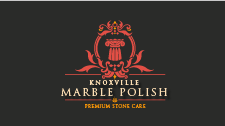 Knoxville, TN United States
YOUR FLOORS AND SURFACES. OUR EXPERTISE.
We have been around the world studying natural stone restoration from master craftsmen. Along the way, every project added its own valuable lessons to increase our knowledge and skills, and every client\'s smile gave us a sense of satisfaction in a job well done.
However, we noticed that here in Knoxville, there was a need for high quality stone and tile care services. So we designed a system to educate homeowners, as well as their housekeepers, on how to properly care for and maintain the beauty of natural stone. And we also rolled up our sleeves and got busy providing restoration services for worn, scratched, etched, and stained marble and other natural stone surfaces as Knoxville Marble Polish Premium Stone Care.
We continue to achieve the highest quality results in restoration and maintenance solutions for marble, granite, slate, travertine, limestone, and terrazzo surfaces. From a full grind restoration to a final polish and everything in between, we have solutions for your particular natural stone issues for both interior and exterior applications. We are a family business, and we are passionate about the preservation and restoration of all-natural stone installations. We invite you to learn more about how our experience and expertise can benefit you.