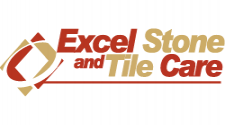 Excel Stone and Tile Care
You won't find a better company to trust your fine floors and surfaces to than Excel Stone and Tile Care.
Ramona, California United States
Natural Stone and Tile & Grout Cleaning and Restoration
When it comes to tile & grout cleaning, color sealing, and restoration, we take old, dirty tile and grout and make it shine like the day it was installed. If you need your tile and grout cleaned, resealed or simply would like to change the color of your grout, we are here for you.
We know your grout and we know it is nearly impossible to keep it clean. Grout tends to absorb moisture and can actually stain from the inside out making it unsightly and unsanitary.
Did you know your grout can be recolored to look like new again or that you can change the color of your grout to change its overall appearance? By applying our color sealing methods your grout will not only look new again but will be completely sealed inhibiting spills and moisture from penetrating your grout as well as making cleanup much easier. When we color your grout it will NEVER need to be sealed again.
Tile and Grout Cleaning
Grout Sealing and Coloring
Caulking
Grout Replacement and Repairs
Tile Repairs
Slippery Tile Problems Solved.
Stone Cleaning, Repair and Preservation
Excel Stone and Tile Care is family owned and operated and has been in business for over 20 years. We are the #1 natural stone restoration company in the San Diego area specializing in marble, granite, and travertine. Marble cleaning, honing, polishing, sealing, and stain removal are a few services that we Excel in. We can also make your granite, travertine, and terrazzo look like new again.