AJC Building Maintenance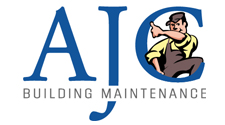 Camarillo, CA, United States
Your Premier Source for Full-Service Floor and Surface Care!
AJC Building Maintenance offers full-service floor and surface care. We clean, refinish, repair and protect marble, granite, and all other natural stone, terrazzo, tile and grout, hardwood floors. 
Are you tired of dull and damaged floors? Look no further than AJC Building Maintenance, your trusted partner in revitalizing and protecting your valuable surfaces. With our comprehensive range of services, we specialize in the cleaning, refinishing, repairing, and protecting of various floor and surface types, including marble, granite, natural stone, terrazzo, tile and grout, and hardwood floors.
Skilled Team
Our team of skilled professionals is equipped with the knowledge and expertise to bring your floors and surfaces back to life. Whether you need a thorough cleaning or a complete refinishing to eliminate scratches and blemishes, we've got you covered.
Individualized Care
At AJC Building Maintenance, we understand that every surface requires individualized care. That's why we employ advanced techniques and use high-quality products to ensure exceptional results. Our dedicated team will assess the specific needs of your flooring, tailoring our approach to deliver the most effective and long-lasting solutions.
Sealing and Protection
But we don't stop at just making your floors look great. We go the extra mile to protect your investment. With our expert sealing and protective coating services, we create an invisible shield that safeguards your surfaces against stains, moisture, and daily wear and tear. You can rest easy knowing that your floors will maintain their beauty and durability for years to come.
Why choose AJC Building Maintenance for all your floor and surface care needs? It's simple:
1. Unmatched Expertise: Our team consists of highly trained professionals who possess extensive knowledge in handling a wide range of flooring materials.
2. Comprehensive Services: We offer a complete suite of services, from cleaning and refinishing to repair and protection, ensuring your floors receive the attention they deserve.
3. Tailored Solutions: We understand that no two floors are alike. That's why we customize our approach to address your specific needs and deliver exceptional results.
4. Quality Products: We use top-of-the-line products that are not only effective but also environmentally friendly, promoting a healthier living or working environment.
5. Long-Term Results: Our goal is to provide durable solutions that stand the test of time, saving you money on unnecessary repairs and replacements down the line.
Don't let worn-out floors diminish the beauty of your space. Trust AJC Building Maintenance to bring back the luster and protect your floors and surfaces with our full-service floor and surface care expertise. Contact us today to schedule a consultation and experience the transformation your floors deserve!
CSLB Lic# 1080850