Southern Surface Care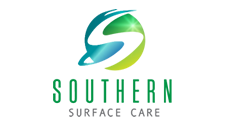 Vestavia Hills , Alabama United States
Southern Surface Care. The floor, surface, and indoor environment care experts.
We service the Birmingham, AL area with expert cleaning, restoration and protection services for natural stone, tile and grout, wood floors, and architectural metals.

STONE
We can deep clean, hone to erase etches, scratches, and other surface damage, repair chips, holes, and cracks, polish to restore the finish, enhance, seal and protect.

TILE & GROUT
Regular cleaning and janitorial services can only accomplish so much. We leave tile and grout in like-new, pristine condition and make it much easier to maintain.

TERRAZZO
We can polish your terrazzo floors and eliminate the perpetual cycle of stripping and waxing. Great looking floors. Reduced maintenance costs. It's a win-win decision.

WOOD
Are your wood floors looking dull, worn, or dirty? Our cleaning, buffing, and touchup services can restore a rich, warm luster and fresh, clean appearance to wood floors.

ARCHITECTURAL METALS
Architectural brass, bronze, copper, and stainless steel will need professional attention from time to time. We can resolve most issues and restore the finish.

ENVIRONMENT
Ambient scents can leave lasting positive impressions and improve the experience of your guests as they use entrances, restrooms, and other spaces.
Stone and Tile Cleaning and Restoration
EXPERT STONE RESTORATION
Natural stone is one of the most elegant and impressive materials for floors and surfaces in homes and businesses. It is beautiful and durable. Like any surface, however, it can become scratched, chipped, etched, or dulled in appearance. You don't have to live with such problems or go to the expense of replacing your stone. Southern Surface Care can clean, polish, repair and restore all types of natural stone. We provide services throughout much of Birmingham AL
WE ACCOMPLISH WONDERS WITH NATURAL STONE
From cleaning and sealing to repair and restoration to care and maintenance, we provide the services you need for your natural stone floors, countertops, island tops, bar tops, bathtub and hot tub surrounds, showers, outdoor kitchens, fireplaces and fire features, fountains, monuments, statues, interior and exterior walls, stairs, pool and patio areas, and more. Visit our Marble and Limestone, Travertine, Granite, or Slate services pages to learn more about what services we provide for your type of stone.
Tile and Grout Cleaning, Sealing and Color Sealing
WE CAN GET YOUR TILE & GROUT CLEAN AND FRESH ONCE AGAIN
Tile and grout cleaning can be challenging, even for cleaning and janitorial services. We achieve fantastic results with our tile and grout cleaning, because our specialized, professional deep cleaning equipment can accomplish much more than mops and scrub brushes. Plus, we offer grout sealing and grout color sealing services that provide numerous benefits.
We service tile and grout floors, shower walls, tub surrounds, hot tub surrounds, pool decks, table tops, and more in both residential and commercial properties throughout much of Birmingham AL
GROUT CLEANING AND SEALING
Dirt, mold, and grime on the surface of grout and tile can be eliminated with regular cleaning, however, if these contaminants are under the grout surface, cleaning will only drive the unwanted substances in further. Our highly trained technicians extract deeply embedded contaminants and use nonabrasive yet effective methods for a deep-down clean.
After your tile and grout is deep cleaned and sanitized, take advantage of our grout sealing services. We use the highest quality grout sealer available for the best protection. Grout sealer is absorbed into the porous surface, filling in the tiny holes where contaminants collect. It leaves your floor with a clean and fresh look that is much easier to maintain.
GROUT COLOR SEALING
If your grout has permanent stains, a blotchy appearance, or discolorations due to problems in the grout curing process or traffic patterns, grout color sealing may be the solution you are looking for. With our grout color sealing services, we can match your existing color, or we can change the color of your grout to any color you want and give your floors a completely different look.

Color sealing actually prevents staining, a very common grout problem. With constant-acting mildewcides and fungicides, your grout stays cleaner and healthier than unsealed or clear sealed grout.
Wood Floor Refurbishing
COMMERCIAL WOOD FLOORS REJUVENATED
Wood flooring is beautiful. When it is in great condition it creates a stunning backdrop to your environment, but when the finish becomes obscured by contaminants such as dust, soils, air pollution, oils, and mop residue, wood flooring can have the complete opposite effect. At Southern Surface Care, we understand that your hardwood flooring is a significant investment and deserves the very best workmanship and care. You can trust our knowledgeable team to dramatically improve the appearance of your hardwood floors. Commercial and hospitality property owners and managers count on us to rejuvenate the floors in their offices, hotels, health care facilities, restaurants, and stores. We provide services throughout much of Birmingham AL.
COMMERCIAL WOOD FLOOR REFURBISHING
Wood floors do not always require sanding and refinishing, which is not only messy and smelly, but also disrupts your normal routine, causing inconvenience to guests, clients, patrons, and staff. Our simple deep cleaning process rejuvenates an existing polyurethane finish. For floors without a sealed polyurethane finish, we can wax and buff. Either way, we'll leave your wood floors and baseboards in your entries, hallways, and common areas fresh, clean, and beautiful, achieving impressive results at a fraction of the cost and hassle of a full refinishing.
Floor Care Maintenance Services
COMMERCIAL FLOOR MAINTENACE.
First impressions matter, especially in commercial and hospitality spaces, such as offices, hotels, health care facilities, restaurants, or stores. Customers or clients walk in, look around, and subconsciously decide how they feel about your business almost immediately, and this impression is heavily influenced by the appearance of your floors and surfaces. Once an opinion is formed, it can be difficult to change. Carefully maintaining the appearance of your floors is of the utmost importance, because they reflect a high standard of professionalism to employees and guests or patrons. We provide customized professional cleaning and maintenance services to commercial properties so they can always create a positive impression.
You can determine the schedule according to your needs, because we offer daily, weekly and monthly service options. We can work during your least-busy hours for minimal disruption to your normal routine. With regularly scheduled services, your space will always look beautifully maintained and inviting. We provide services throughout much of Birmingham AL
OUR GUARANTEE: LIKE-NEW FLOORS AND NO MORE PERIODIC RESTORATION

Professionally maintained floors, in many cases, are just re-polished, which looks great at first, but over time this process leaves the floor with shiny scratches and increasingly obvious traffic patterns. As these problems develop, you become more and more dissatisfied with the appearance of the floors until it's time for another round of professional restoration.
Southern Surface Care guarantees that your floors will always look like new.
Most stone restoration contractors will tell you that your floors will need to be restored every two to three years, depending on the traffic, usage, and care. With our well-planned maintenance program, we guarantee that your floors will always look like new, without the need for periodic restoration, even with heavy traffic and usage.
Quite simply, we have what it takes to make these claims that other contractors cannot make. Our skilled technicians, trained and certified in commercial maintenance processes at The Stone and Tile School, have the knowledge and experience to maintain your natural stone the right way, so you can eliminate the capital expense of restoration and save money.
Another perk is that routine inspections become a cinch when your floors always look like new.
Stainless Steel, Copper, Bronze, Brass Refinishing
ARCHITECTURAL METALS RENEWED
If your architectural metal surfaces have become diminished with dullness, scratching, and other signs of wear, the experts at Southern Surface Care can refinish them, dramatically improving the appearance of the finish. Since the early 1900s architectural metal has been an ornamental building material for adding a sense of wealth and success. Architectural metals can be found in many commercial buildings, such as, hotels, banks, universities, and offices, as well as high-end residential properties. Our highly trained and skilled technicians can achieve impressive results with stainless steel, copper, bronze, and brass. We restore and maintain a variety of finishes, including satin, mirror, oxidized, patina and directional or non-directional texturing. We provide services throughout much of Birmingham AL. (See our Service Areas page.)
Bronze Elevator Doors
STAINLESS STEEL
Are your stainless steel surfaces in need of refinishing, restoration, and repair? Have they lost the shine they once had? We restore stainless steel to like-new condition for significantly less than the cost of replacement.
Our stainless steel services restore:
Elevators
Escalators
Counters
Handrails
Pool and Patio Fixtures
…and more!
Stainless steel
COPPER
Copper is a base metal that can tarnish, oxidize, or corrode with exposure to moisture. Over time, copper develops a natural patina that some people consider appealing and worth preserving. We can clean, maintain, and protect to preserve the natural patina, if desired. More intensive restoration and refinishing processes will remove the natural patina, and give copper a like-new appearance.
Our copper services include:
Cleaning
Mechanical finishes (non-chemical)
Chemical finishes (colored or synthetic patina finishes)
Protective coatings, oils, and waxes, including stripping and reapplication
Copper surface renewal
BRASS AND BRONZE
Brass is an alloy of copper and zinc. Bronze is an alloy of copper, tin, and other metals. With proper care, copper alloys can be relatively corrosion-resistant.
Our brass and bronze services include:
Cleaning
Mechanical finishes (non-chemical)
Chemical finishes (colored or synthetic patina finishes)
Protective coatings, oils, and waxes, including stripping and reapplication
Environment / Scent Management
SCENT MANAGEMENT
Maintaining a welcoming environment in your place of business is important for reflecting a high standard of professionalism to employees and guests or patrons. When the air smells fresh and clean, it creates the perfect ambiance. We provide scent marketing for many different business types, including hotels, spas, resorts, retail spaces, real estate, offices, hospitals, airports, and more throughout much of Birmingham AL. (See our Service Areas page.)
Open for business
WHAT IS SCENT MANAGEMENT?
Scenting is an air freshening system that uses a highly customized combination of diffusers and scents to build an emotional connection between your property and the people who come and go—guests, patrons, and employees.
INDUSTRIES WE SERVE
Hotel, Spa, Resort Add a new dimension to your hotel catering events by offering your guests the option to scent their event. Create a signature scent and take your brand to the next level.
Retail

The most powerful link between the human sense of smell and consumer behavior can now be harnessed to create an environment where consumers spend more.
Real Estate, Condo

Create a multi-sensory experience in public areas and trigger an emotional connection with your guests to your property.
Office, Hospital, Airport
Give your property the edge to increase your productivity and enhance your guest experience.

THE ADVANTAGES OF SCENT MANAGEMENT
The advantages to scent management are numerous. Give your property the edge to increase your customers' loyalty and recognition. Eliminate offensive odors wherever they may be found, including mildew, smoke, and other unintentional smells. Eliminate offensive odors in areas that notoriously exude foul odor, such as elevator shafts, trash rooms, restrooms, and other areas.